Providing law school scholarships.
To help Alabama's next generation of lawyers cover the increasing cost of law school.
READ MORE >
For many hard-working individuals, hiring a lawyer is beyond their income level.
Our grants make it possible for people to get the legal help they need and can stop a simple legal problem from becoming a crisis.
READ ABOUT US >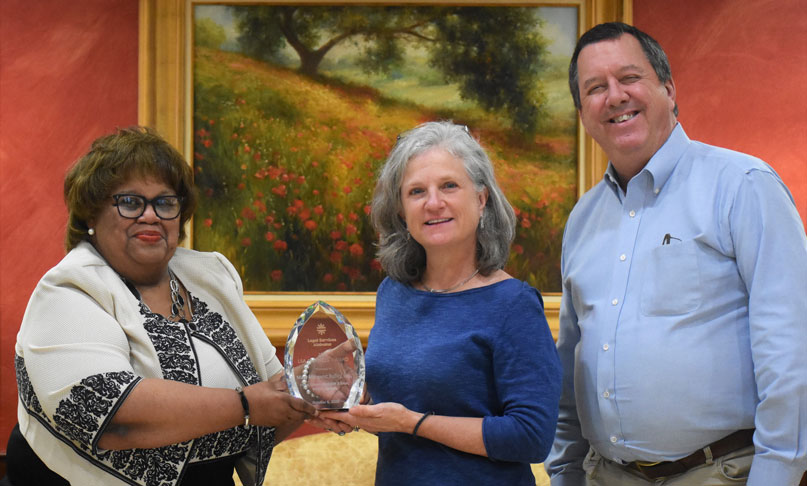 Advocating for civil legal aid.
The foundation supports the work of organizations providing civil legal aid to low-income Alabamians.
READ ABOUT US >
The Alabama Law Foundation is now accepting applications for the position of Executive Director. As the key management leader who reports directly to the Board of Directors, the Executive Director is responsible for overseeing the Foundation's administration, programs and strategic plan. Other key duties include fundraising, marketing and community outreach. This is a full-time, salaried position with benefits. You can find a detailed job description on the Alabama State Bar's website.